Financial Health Federal Credit Union (FHFCU) approached Marketpath about redesigning their website to promote who they are and what they do. As a credit union, they wanted to highlight the difference between credit unions and banks, while increasing their visibility and better communicating their unique services and value-adds to both customers and prospects.
Financial Health Federal Credit Union is a nonprofit, cooperative financial institution owned by its members. As a national credit union, Financial Health FCU provides members with a safe, local place to save their money while also offering affordable financial services such as loans, checking and savings accounts, and credit cards. But Financial Health FCU is very different than your typical bank or financial institution. Their mission is:
To enable members to achieve financial health through the services they offer; the information and advice they give; and the convenience and value they provide.
The new website needed to help the organization achieve that mission. One way the new website does that is by promoting tools that FHFCU provides its members to help them improve their lives via better financial health.

Member Financial Health Tools
Financial Health FCU has many helpful and educational tools and programs to assist a member with their financial health, but they were scattered and unorganized. Marketpath organized their financial health tools into four main groups budgeting tools, emergency fund tools, retirement planning tools, and credit tools. This makes it easier for website visitors to find and take advantage for all the tools and programs available to them.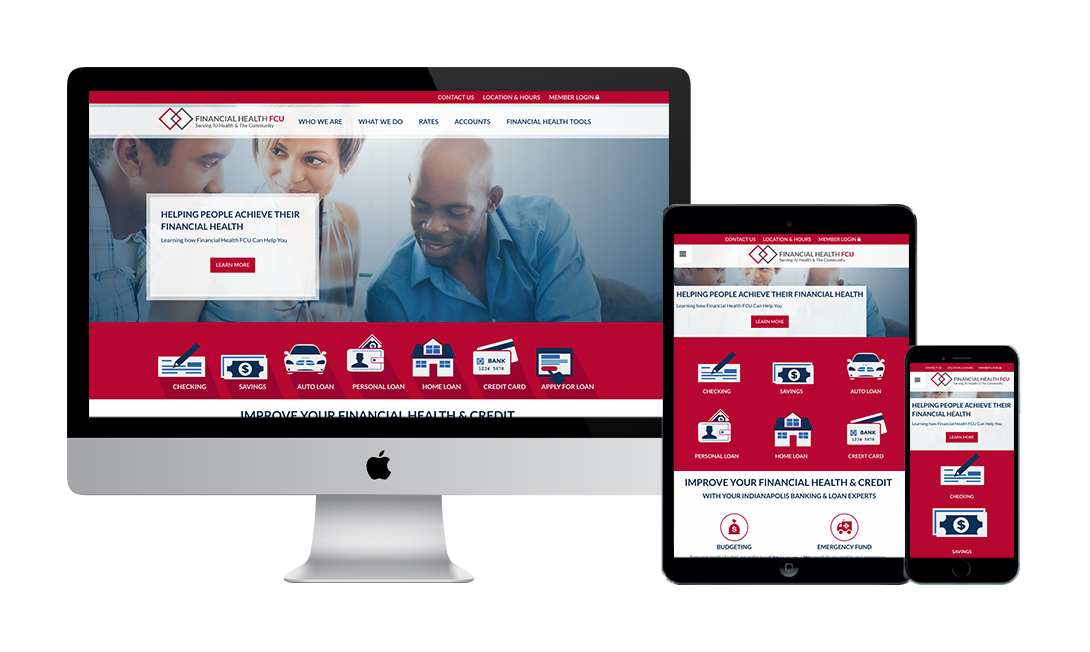 In addition to promoting the organization's unique culture and robust financial toolset, Marketpath also helped Financial Health FCU with the following site enhancements.
Modern, Responsive Web Design
FHFCU's site now has a responsive design to improve the user experience while navigating the site. The new site was developed using a responsive (mobile-friendly) web design framework so that any user (phone, tablet, etc.) will have the best experience when viewing the site.
Content Strategy
The site features the Financial Health Insights Blog which provides useful information regarding budgeting, retirement planning, saving, and credit health topics. The blog is relevant to members and non-members who are interested in tips and insights that can help them improve their own financial situations.. The blog is a great way to assist those in need of sound financial advice, while also promoting initiatives or FHFCU.
Learn More
Click here to learn more about this project and to view their website. If you'd like to view additional responsive web designs and sites, visit our Mobile Website Project Gallery.