BWI, LLC is a construction, real estate development, property management, consulting and electrical firm in the greater Indianapolis area that focuses on not only construction management of general, large development projects, but also niche, energy-efficient urban revitalization projects. BWI has extensive capabilities helping clients design, develop and manage their projects with a special emphasis in electrical and eco-friendly, sustainable development.

BWI's website was overdue for a refresh - it was an outdated site with little information about BWI's innovative projects and leadership in community revitalization projects such as Fort Wayne's Posterity Heights Scholar House, the first energy-efficient affordable housing and transportation project in Indiana. The site needed an updated design and an emphasis on BWI's development and construction services. Marketpath worked with BWI's team with the help of Herd Strategies to develop a new, inviting, informative website. The project included a custom website design and website development in addition to the following new features:
BWI Project Gallery by Service
Marketpath added a Project Gallery section that gives BWI the ability to easily add new construction and development projects. Each featured project provides an overview of the development project and attributes associated with the project. It also features an image gallery on the page to showcase the event from all angles. These projects are also featured throughout the site.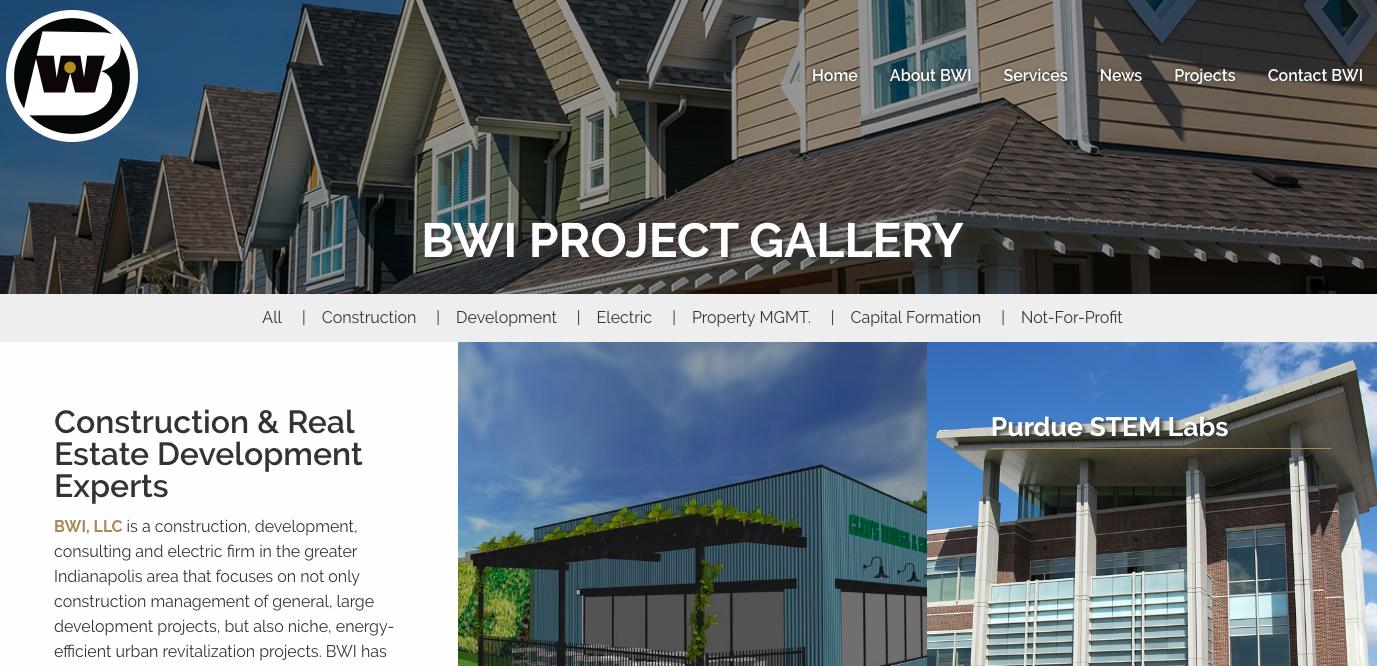 Company and Industry Related News
Prior to the website redesign the BWI's blog was nonexistent. Now, the updated blog features development and construction news, as well as information about the organization's unique projects and industry leadership.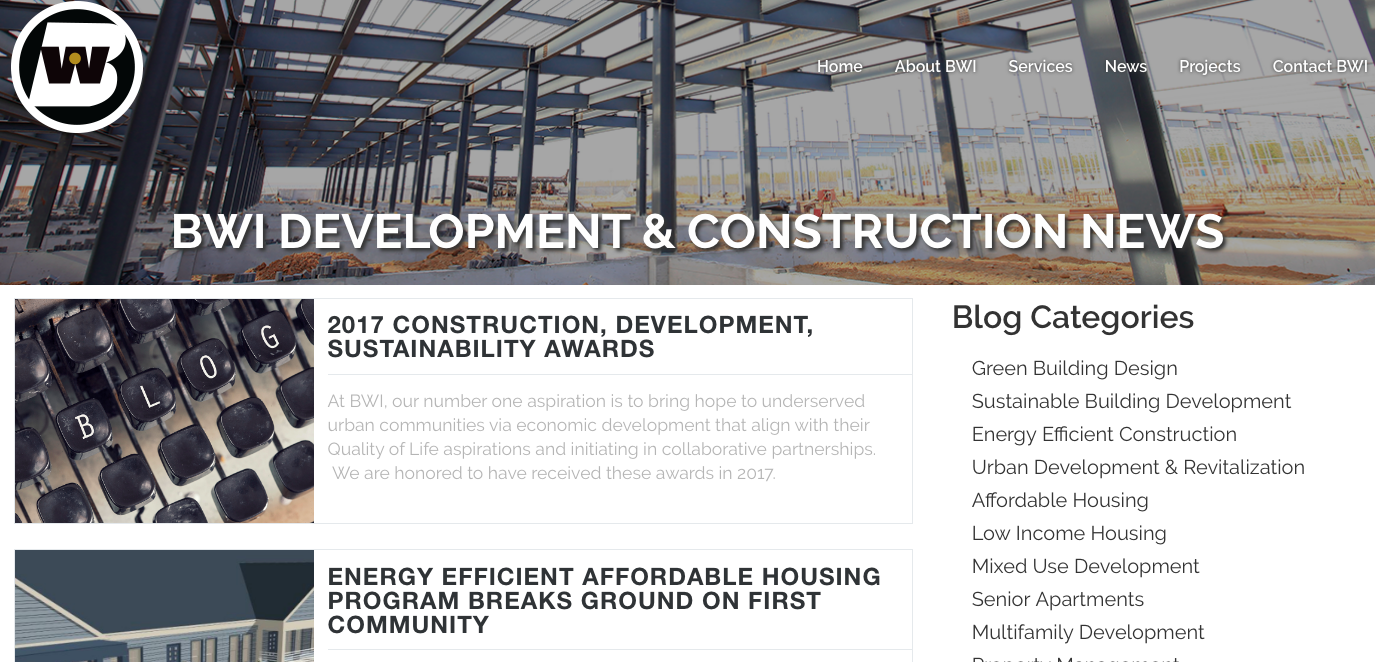 Highlight Services
BWI has extensive capabilities, helping clients design, develop and manage their projects with a special emphasis in electrical and eco-friendly, sustainable development. BWI specializes in construction, development, consulting, capital formation, project management, electric, and non-profit. Marketpath has highlighted these construction and development services, in addition to specific featured projects by service area.
Responsive (Mobile-Friendly) Design
The new website also has a clean, responsive design with vibrant photos that capture one-of-a-kind events. The new site was developed using a responsive (mobile-friendly) web designframework so that any user on any type of device (phone, tablet, etc.) will have the best user experience while navigating the site.
Easy to Use Content Management & Marketing
BWI leverages the new Marketpath CMS, which allows the team to make easy website updates, while leveraging the powerful and flexible content management system to support their ongoing content marketing plan.
Search Engine Optimization (SEO)
The site was developed with BWI's target audience in mind. Marketpath performed research to determine how their target clients search for the the organization's services, and then developed the website with search engine optimization (SEO) best practices that are proven to increase website visibility.
Need Our Assistance?
Like what you see and need help upgrading your website? Please contact us today about your website development or digital marketing needs.