Times are Difficult. We're Giving Back
To support small businesses and nonprofits during the Covid-19 crisis, Marketpath is offering a program that will provide highly discounted marketing services, in addition to free use of our content management system for non-profits.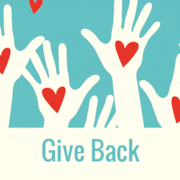 "We realize budgets are tighter than ever in these difficult economic times. We also know that organizations need to communicate and market, now more than ever, so they can reach their customers and prospects with messages appropriate to our changing world. Marketpath wants to help our customers and partners come out of this crisis stronger than ever."
- Kevin Kennedy, VP Marketing and Professional Services